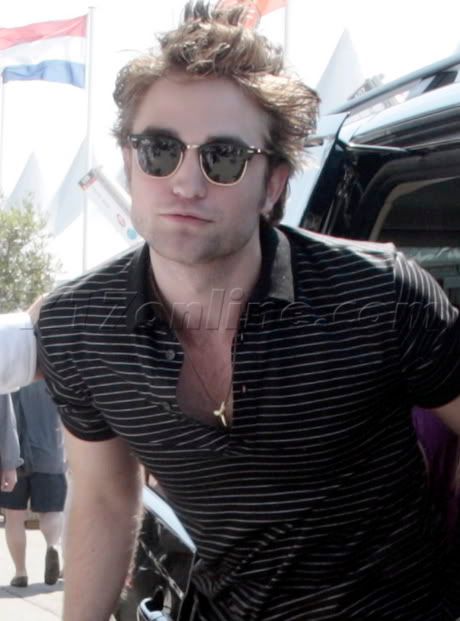 Originally found on
http://www.atwilightkiss.com/is-robert-pattinson-wearing-a-promise-ring-from-kristen-stewart.html
How long and how many times do do people have to say that Robert isn't with Kristin. They are just friends blah blah and now we have to take sharks tooth to mean promise right. I can promise you that boys promises probably last however long the zipper takes to zip back up. Love him to bits but let's be honest.
Robert's enjoying the single life and perhaps the hook-up life but where do the promise rings come into play?
Since when did "sharks tooth from local Cannes street market" = Promise right?
I smell something, oh wait I recognize that smell. It is the smell of trumped up bull shit.
Check the photo out for yourself. What do you think.